About Chris G'Froerer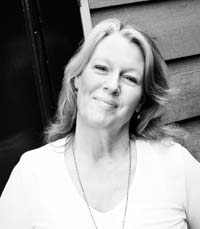 Chris G'Froerer has been in private practice as a Stress Therapist since 1982. She has qualifications in psychology and specialises in stress and anxiety conditions. Chris has had supervised training in Cognitive Therapy, in the USA (1981-2) and is also trained in Eye Movement Desensitisation and Reprocessing (EMDR) (USA, 1994.) She also holds a Certificate in Positive Psychology from Univ. Penn (USA, 2010).

Chris uses behavior modification and cognitive therapy with both children and adults suffering with stress related problems, such as:
Headaches and migraines
Sleep disturbances
School related fears and issues
Mood swings
Burnout
Alcohol and drug dependency issues
Muscle contractions and gastrointestinal problems
Hypertension
Anxiety conditions including generalised anxiety and agoraphobia
Obsessive compulsive disorder
Simple phobias
Traumatic stress symptoms (PTSD)
Depression

Chris endeavours to update her skills through professional training courses and publications. Whilst she is trained in cognitive behavioural therapy techniques, she is also able to bring to her counselling a variety of skills and techniques sourced from many years of learning and personal experience.
It is important to keep abreast of emerging trends and exciting new discoveries in psychology and well-being such as EMDR and Positive Psychology and Mindfulness Based Cognitive Therapy for example.
She also brings to her counselling over thirty-five years of meditation practice which she gently incorporates into stress management practices. She believes in a holistic approach to solving problems and attaining good health and well-being and encourages her clients to take responsibility in practicing regularly the skills they learn to live their way out of stress, anxiety and depression, one day at a time.

Chris is not a registered psychologist or registered as a health practitioner with the Australian Health Practitioner Regulation Agency (AHPRA) and accordingly rebates are not available.